Travel Sketching 2015
A compilation of my best live sketches, photographed on location while traveling around the world during 2015.
Machu Picchu, after trekking for 5 days on the Salkantay Trail.
(Aguas Calientes, Peru)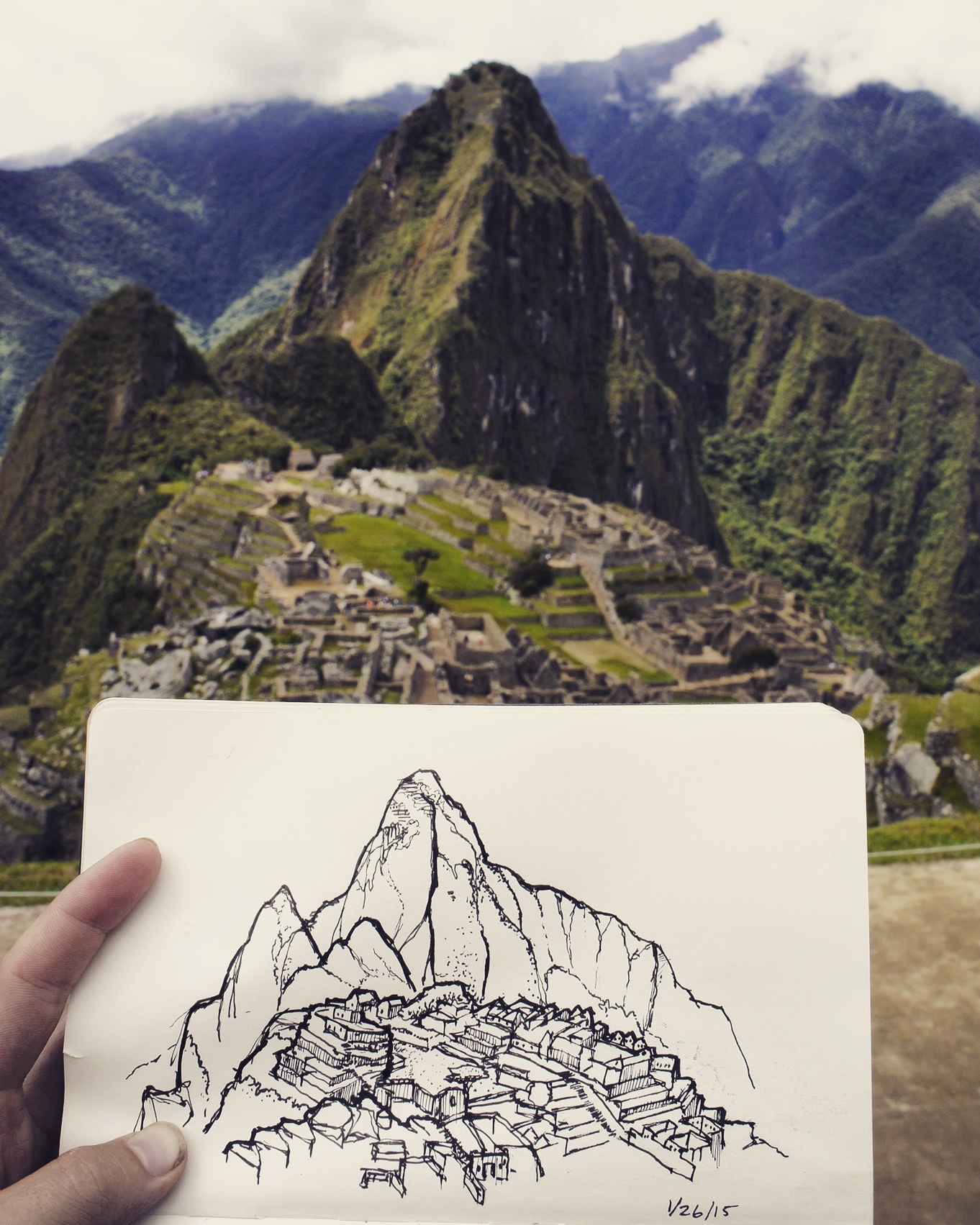 Plaza d'Armas and the Basilique du Notre Dame
(Montreal, Canada)
Street life outside the St Louis Cathedral 
(New Orleans, Louisiana)
Coca Cola Museum & Skyline 
(Atlanta, Georgia)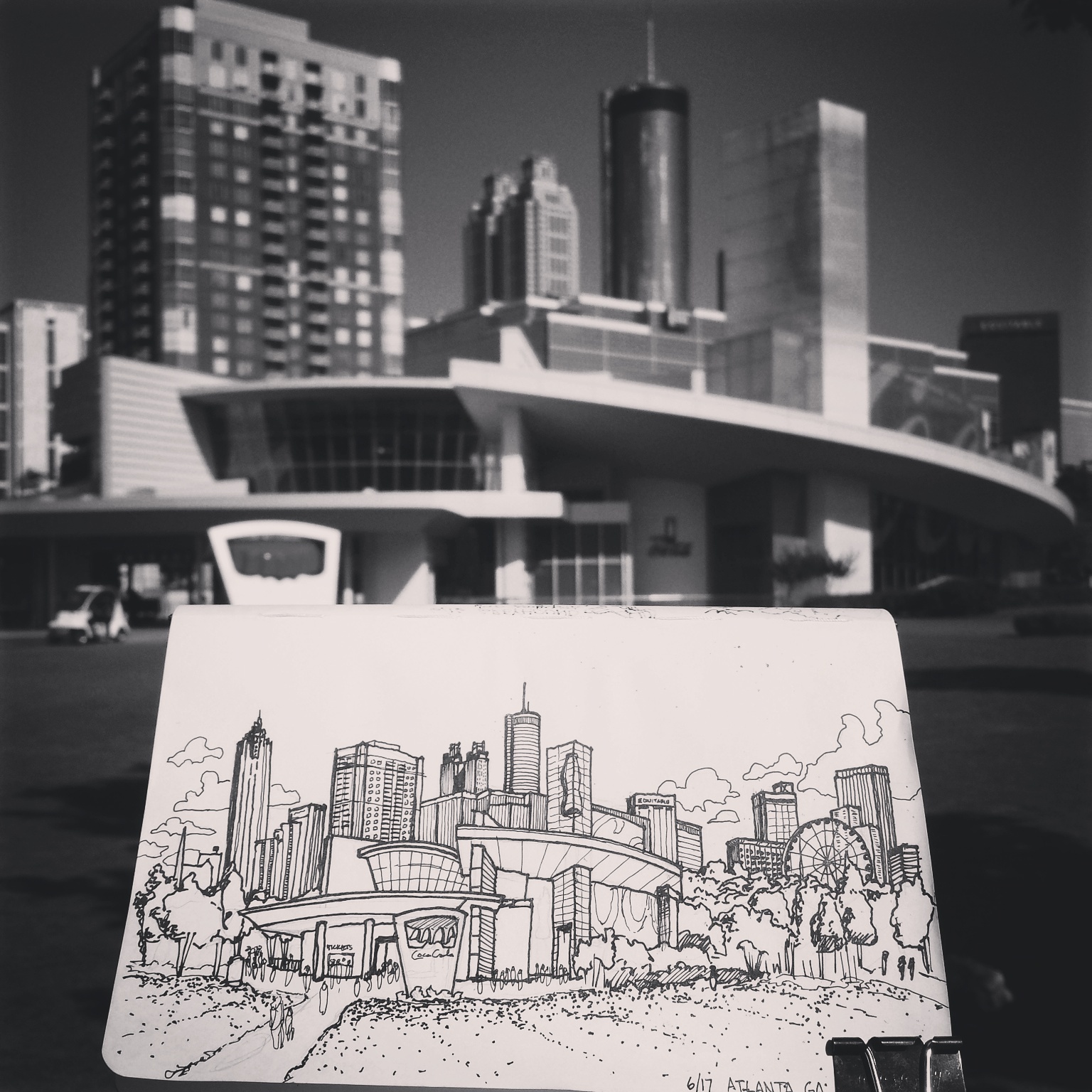 From the 95th floor of the Columbia Center
(Seattle, Washington)
Quick one at Niagara Falls
(Niagara Falls, Ontario)
Sunset over the right mitten.
 (Monument Valley, Navajo Nation, AZ)
Quick one while sweating profusely in the Grand Canyon.
(Grand Canyon NP, Arizona)
From the top of Angels Landing!
(Zion National Park, Utah)
One of the most iconic views in America - Glacer Point
(Yosemite National Park, California)
The prisoner's view - from Alcatraz Island
(San Francisco, California)
The ol' Wyoming icon: Devil's Tower
(Devils Tower NM, Wyoming)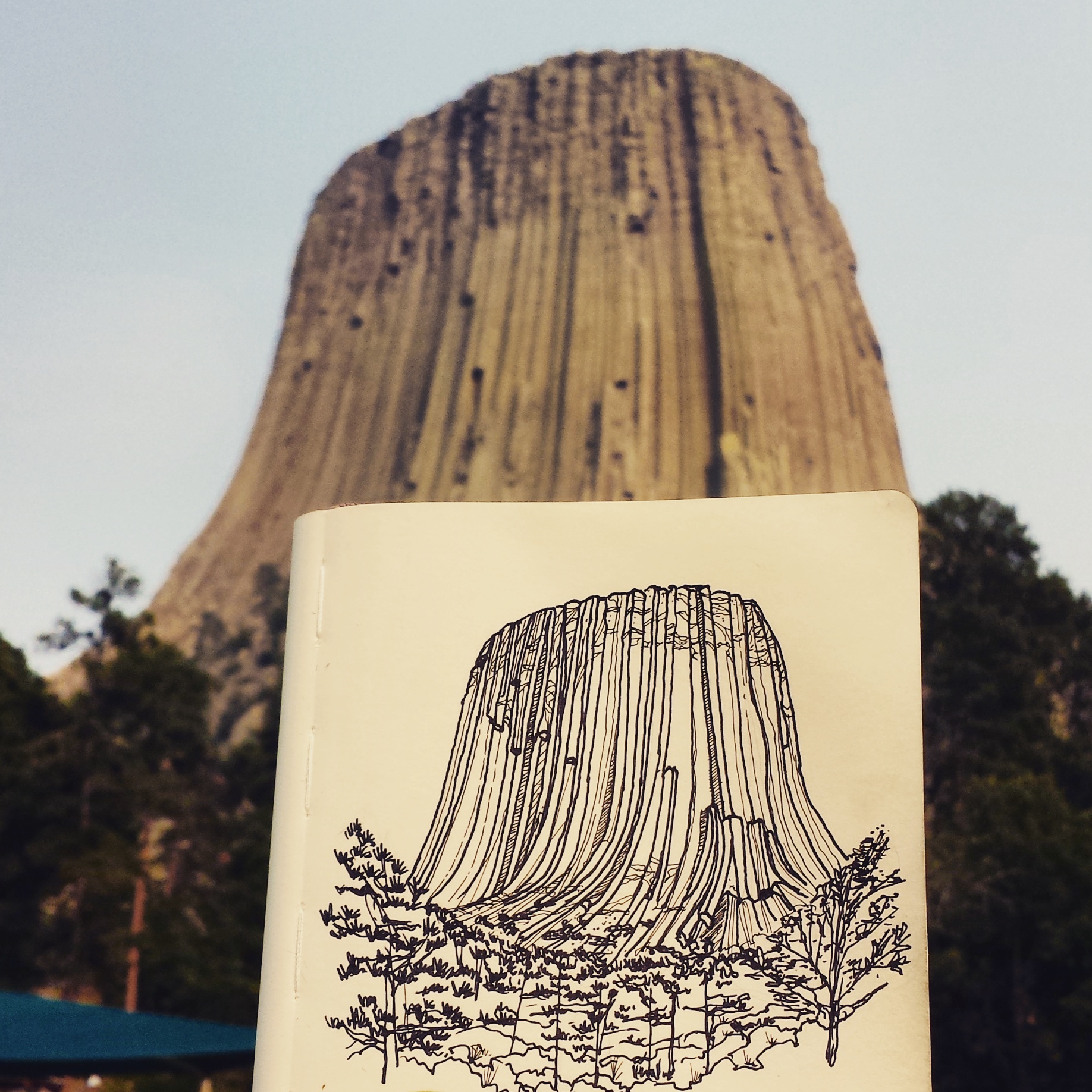 Norris Geyser Basin
(Yellowstone National Park, Wyoming)
Found a lonely icecube while hiking in Glacier National Park
(Glacier NP, Montana)
One of my personal favorites - quick one from Horseshoe Bend
(Page, AZ)
Managed to catch a candid moment while photographing this sketch of the Painted Ladies
 (San Francisco, California)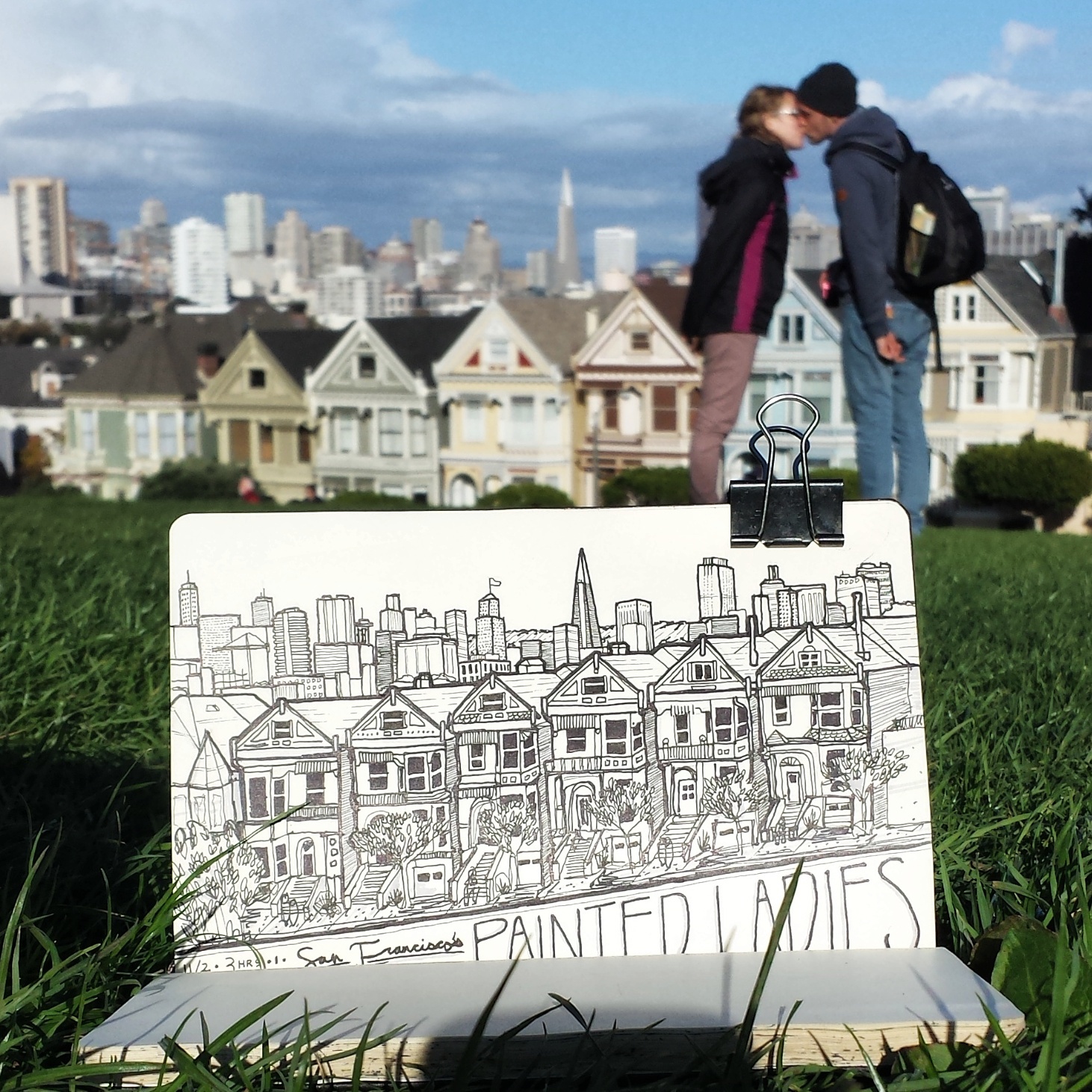 View from my friend Amanda's apartment in Bangkok, work in progress.
 (Bangkok, Thailand)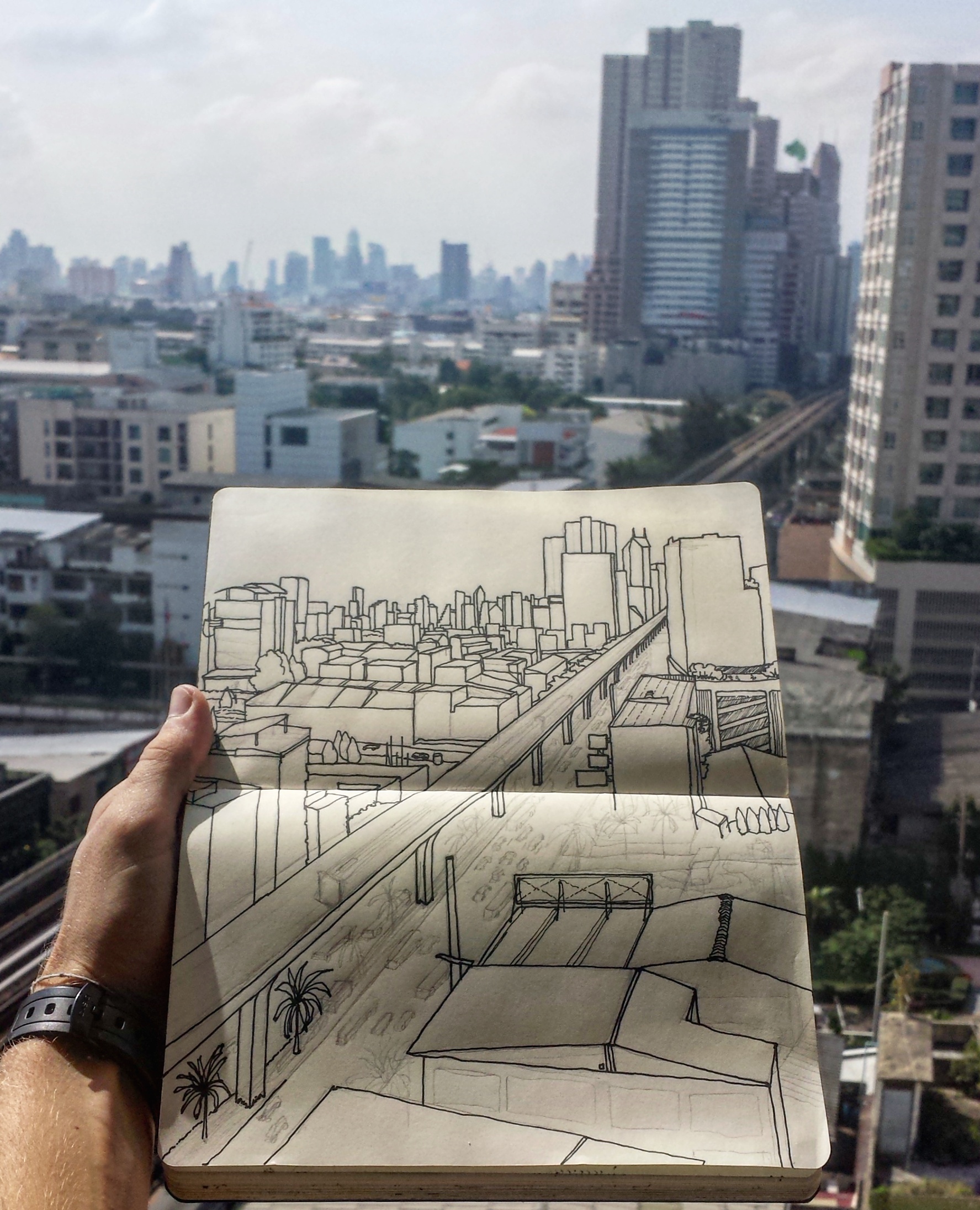 Out on the pier.
(Chicago, Illinois)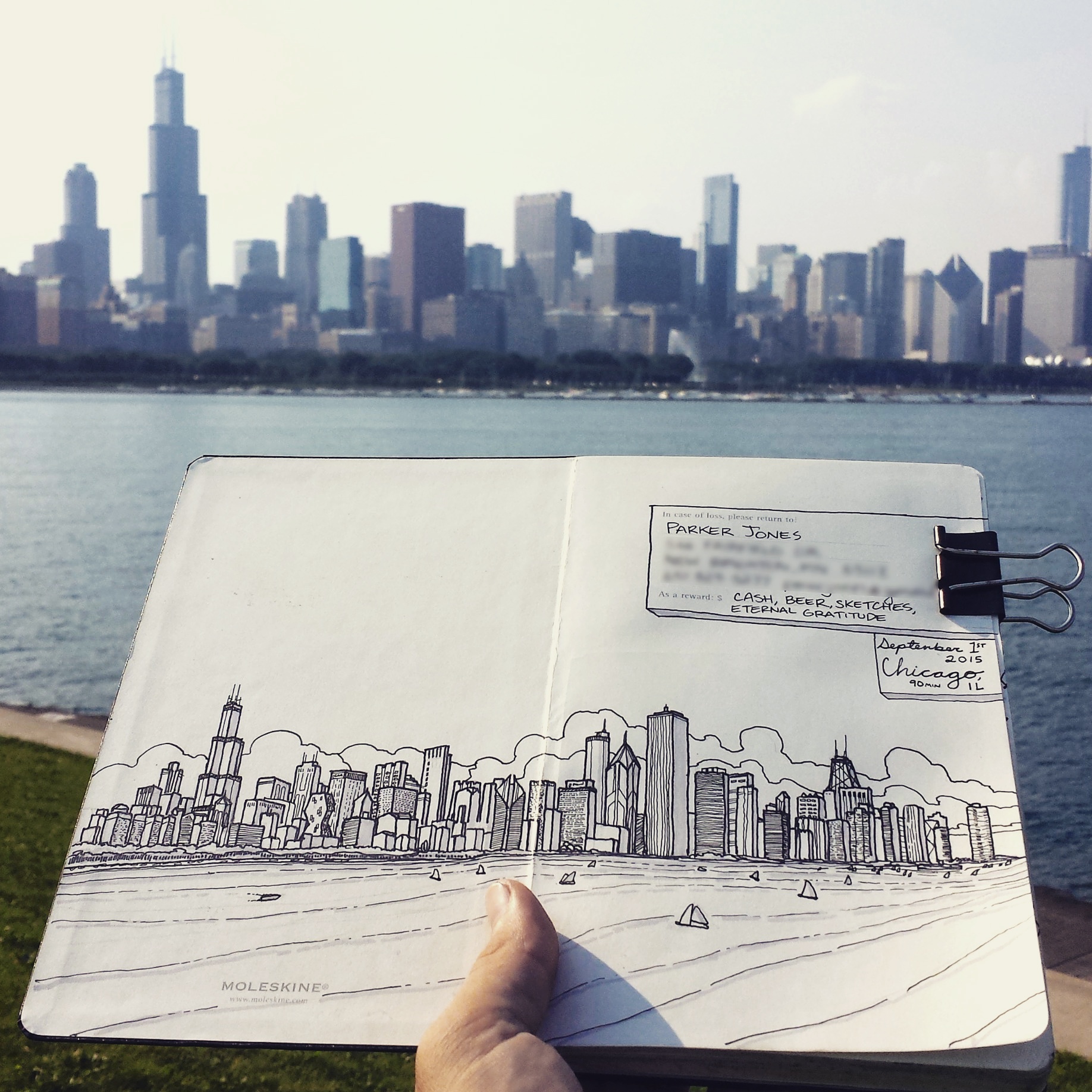 And finally, the ever-iconic Lake Louise.
 (Banff, Alberta)