FH King Farm Posters
Poster series for a variety of events put on by the University of Wisconsin Student Farm.
Fall 2013 Poster Series for the FH King Student Farm.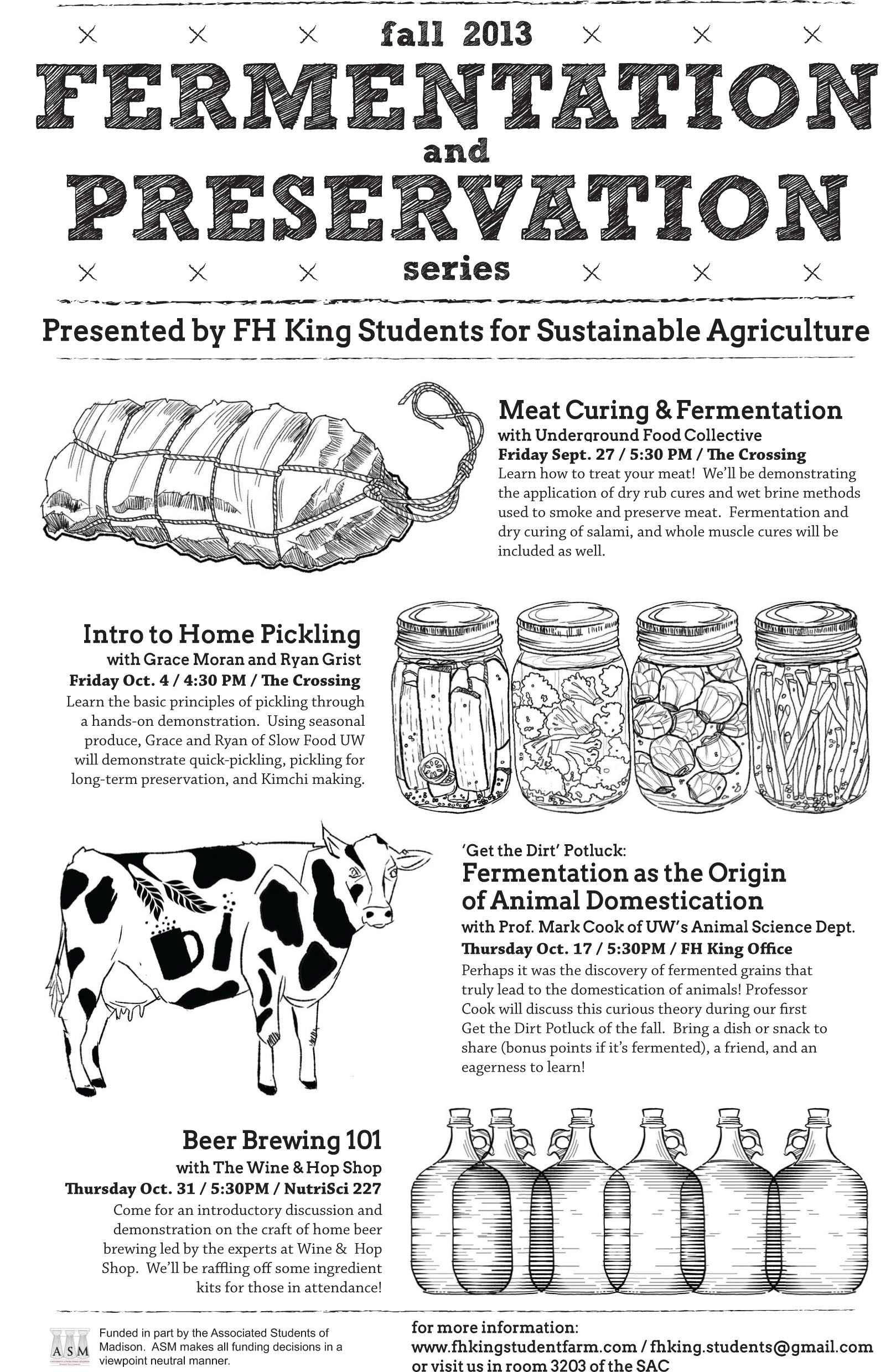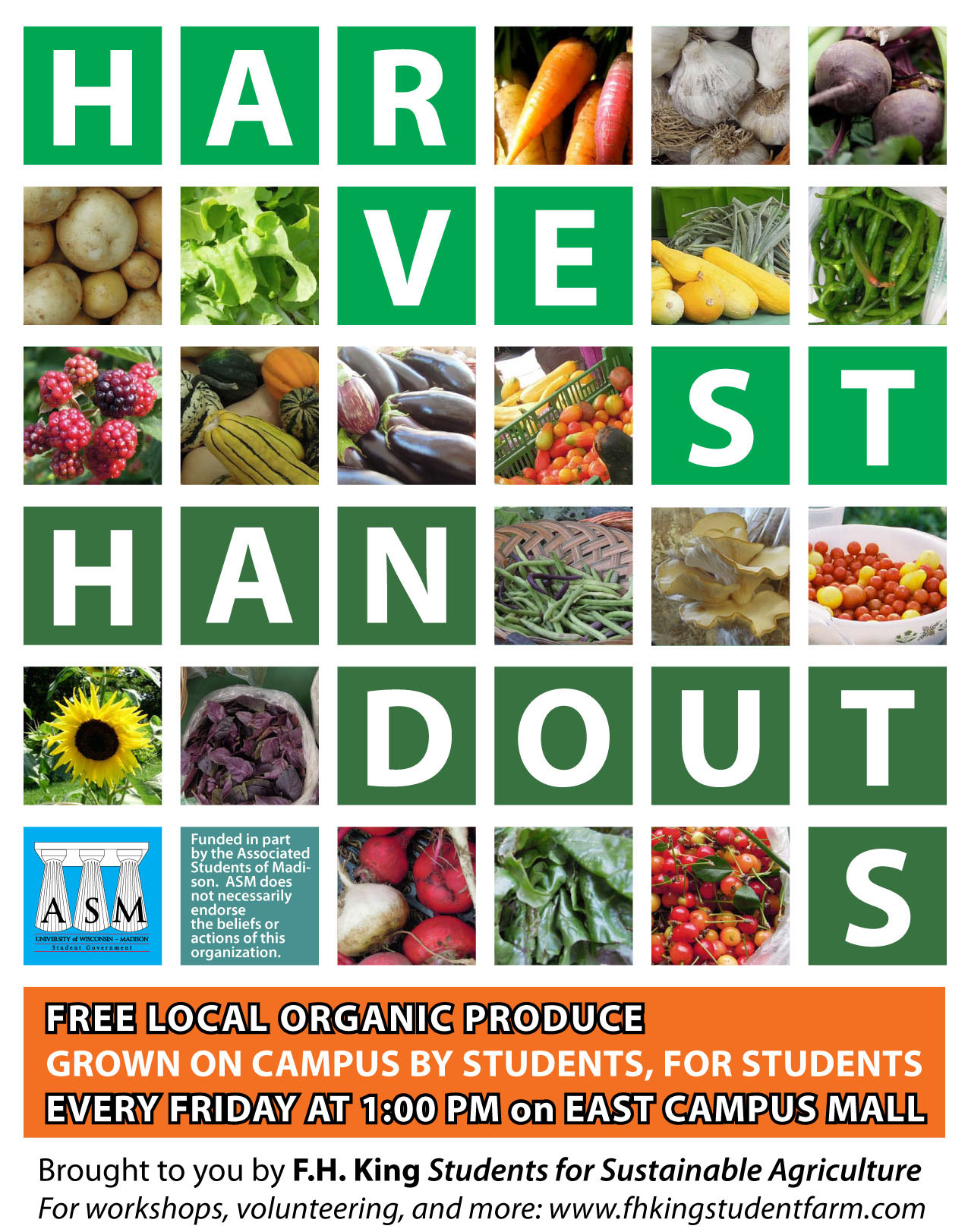 The following were a series of printed signs promoting the community event "Real Food Week."  The art on 1, 2, and 4 is original; the remaining signs borrowed imagery from other artists.
Signs installed on Bascom Hill at UW Madison